Stewart Construction named Deloitte Best Managed Company for a fifth consecutive year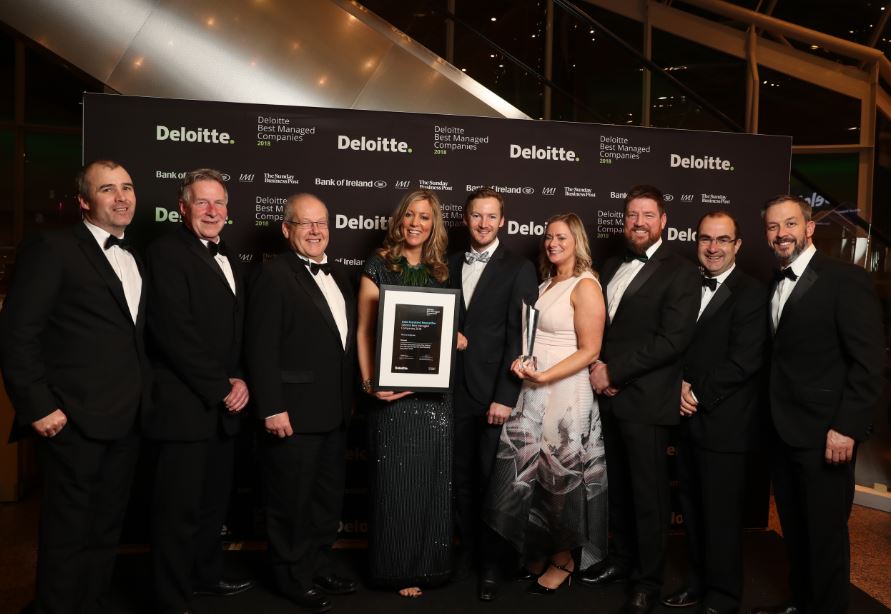 L to R :Stewart Construction Employees-Ryan Lavery, Euan Caldwell, Roy Pickford, Rachael Stewart, Dean Stone, Niamh O'Fainin, David Flanagan, David Cleary, Justin Hughes.
Stewart Construction was presented with the prestigious Deloitte Best Managed Company 2018 for a fifth consecutive year. Deloitte established this programme 10 years ago and it has become a recognised benchmark of high performing companies with a focus on business performance, operational excellence and strategy. Stewart Construction was first invited to enter the programme in 2014 and became the first Main Contractor in Ireland to reach Deloitte Gold Standard. The awards ceremony took place on Thursday night in the Convention Centre in Dublin. Paul Stewart and the Directors would like to thank all employees for their on-going contribution to continuously providing an excellent service and quality buildings to valued clients. Go raibh míle maith agaibh. Well done!