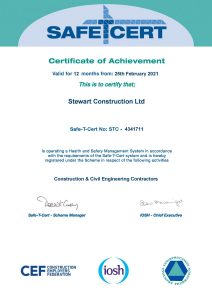 We are delighted to announce that we have been awarded a Grade A score during a recent 'Safe T Cert' audit. The scheme is designed for certifying the
Safety Management Systems of contractors working in the construction industry. The Scheme's objective is to improve health and safety management by providing objective standards and certifying those contractors whose safety management systems have been assessed.
Congrats to all our Health & Safety team for all their great work.