Project Description:
The redevelopment of the Goethe-Institut's Irish Headquarters in Dublin city centre included the 1790 Georgian townhouse being refurbished to its period glory in addition to the creation of a new garden and contemporary mews building.
The new building contains a new cultural/events space, a unique library and information service, and a German public cafe to cater for all enthusiasts of German culture.
The combined new and existing building achieved a Building Energy Rating (BER) of A3 which sets a new standard for conservation projects in Georgian Dublin.
Location: 37 Merrion Sq, Dublin 2
Client: Bundesamt fuer Bauwesen und Raumordnung
Architect: Henchion-Reuter Architects
Quantity Surveyors: Messrs. Leonard & Williams
Structural Engineer: Brunner Consulting Engineers
Services Engineer: IN2 Engineering Design Partnership
Size: circa 3000m2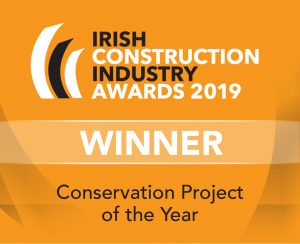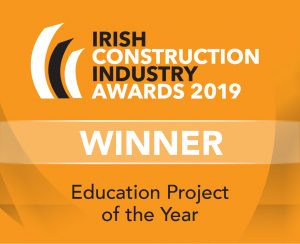 Read more about this project here: https://www.stewart.ie/goethe-institut-project-info/