Phase II Progress on Grifols Biopharmaceutical Facility
Stewart Construction has achieved excellent progress and is on schedule with phase 2 Shell & Core works at Grifols Worldwide Operations' campus in Grange Castle Business Park.
The Production building is now approximately 70% complete with only the glazing and ground floor slab works yet to complete. The structural frame for the Central Utilities building has commenced, with a view to also completing its envelope cladding in late July to allow for the Fit-out works to commence within fully weathered building's. Progress with underground site utilities and process drainage is also well underway to allow service tie-ins in late Autumn.
The design of the project has been undertaken entirely in BIM, with a detailed NavisWorks model. The particularly challenging detailed design development has also been closely managed through collaboration with PM Group for the Shell & Core works and Grifols Engineering for the MEP and Internal Fitout phases of the design.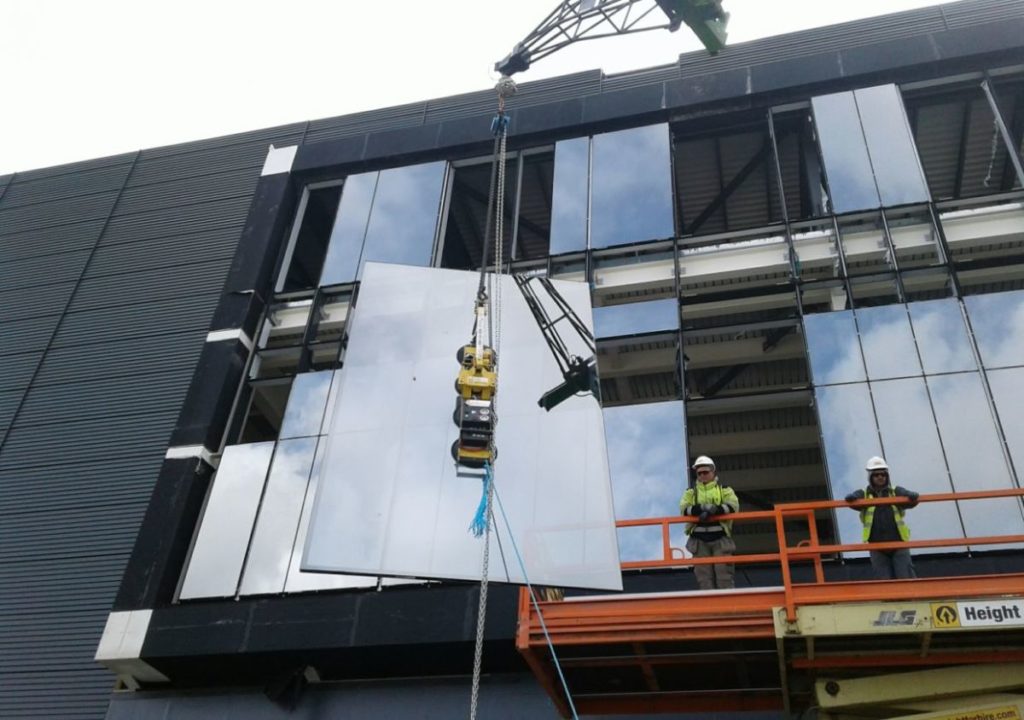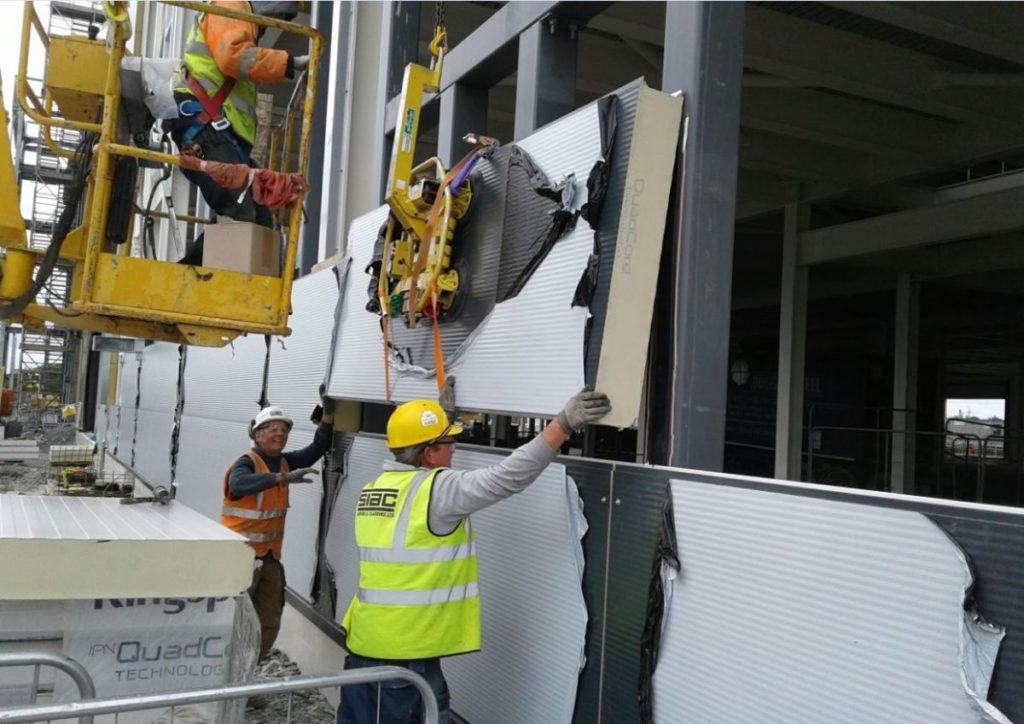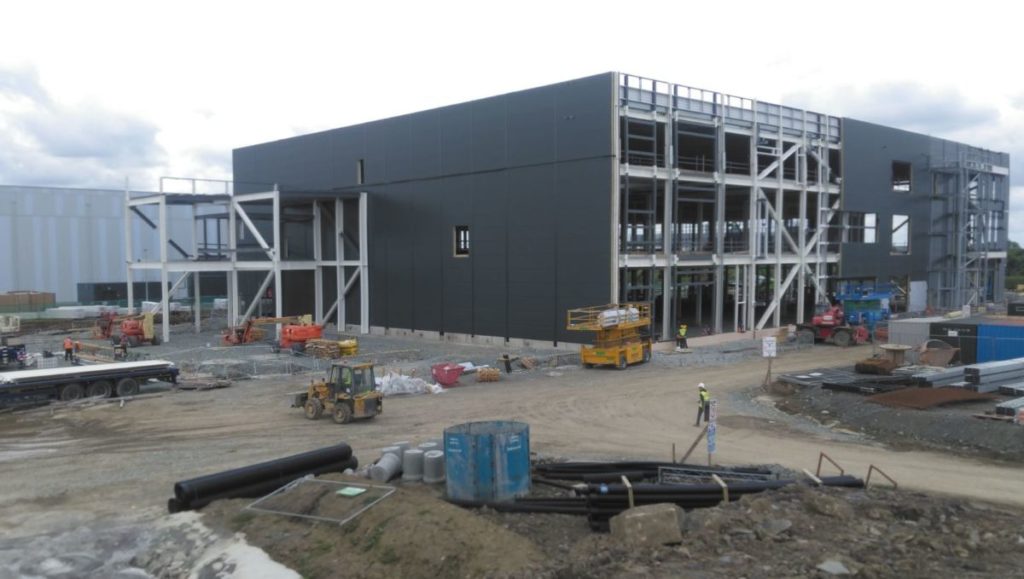 09th June 2017