ERC Beaumont Extension Contract Signing
Stewart have commenced works on RCSI (Royal College of Surgeons in Ireland) Education and Research Centre, Smurfit Building at Beaumont Hospital, Dublin.
This multi-functional development is the largest capital investment in the Beaumont Hospital Campus in a considerable period and will create approximately 200 jobs over the course of the works.
We look forward to delivering this much anticipated project in 2018.
Announcement on RCSI website: http://www.rcsi.ie/index.jsp?n=110&p=100&a=10294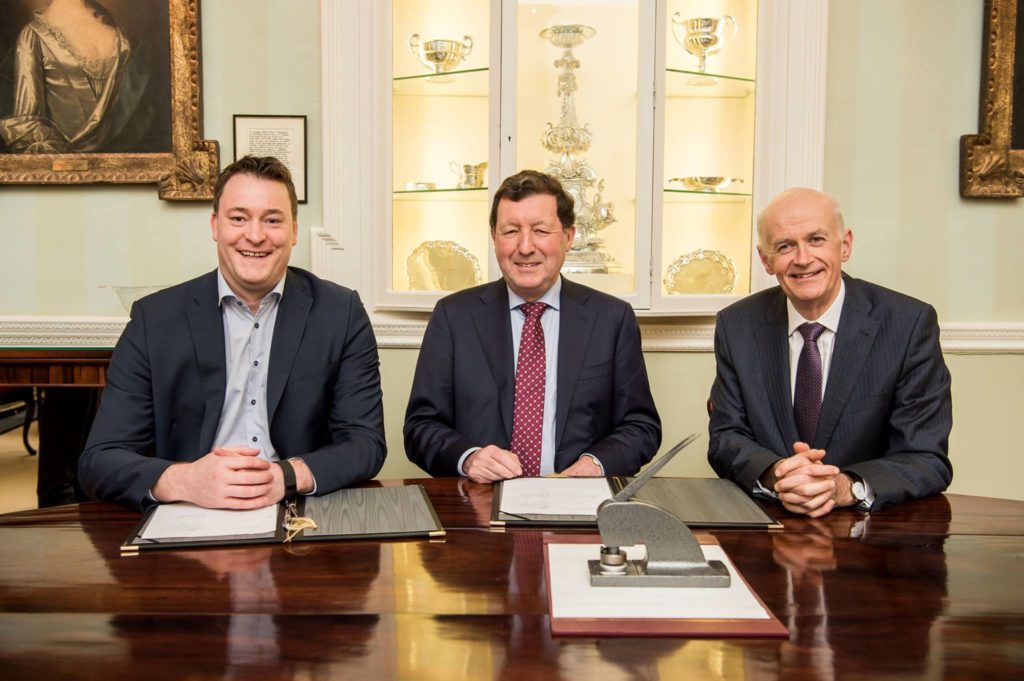 Paul Stewart, Managing Director of Stewart, Professor John Hyland, President of RCSI &
Professor Cathal Kelly CEO of RCSI
(Picture: Lafayette Photography)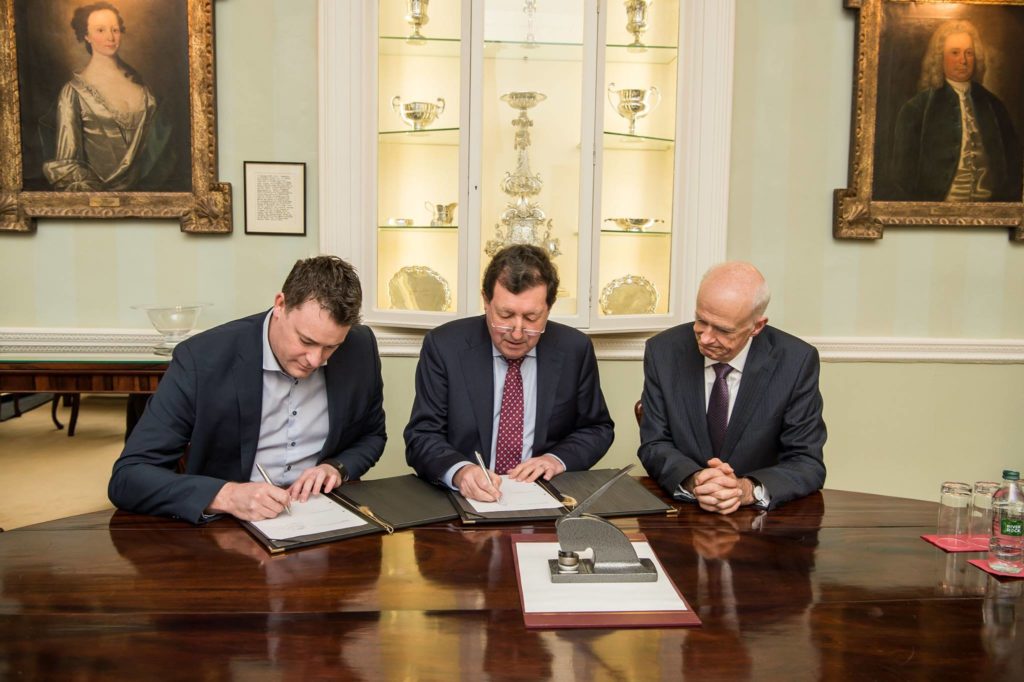 Paul Stewart, Managing Director of Stewart, Professor John Hyland, President of RCSI &
Professor Cathal Kelly CEO of RCSI signing the contract for ERC Extension at Beaumont
(Picture: Lafayette Photography)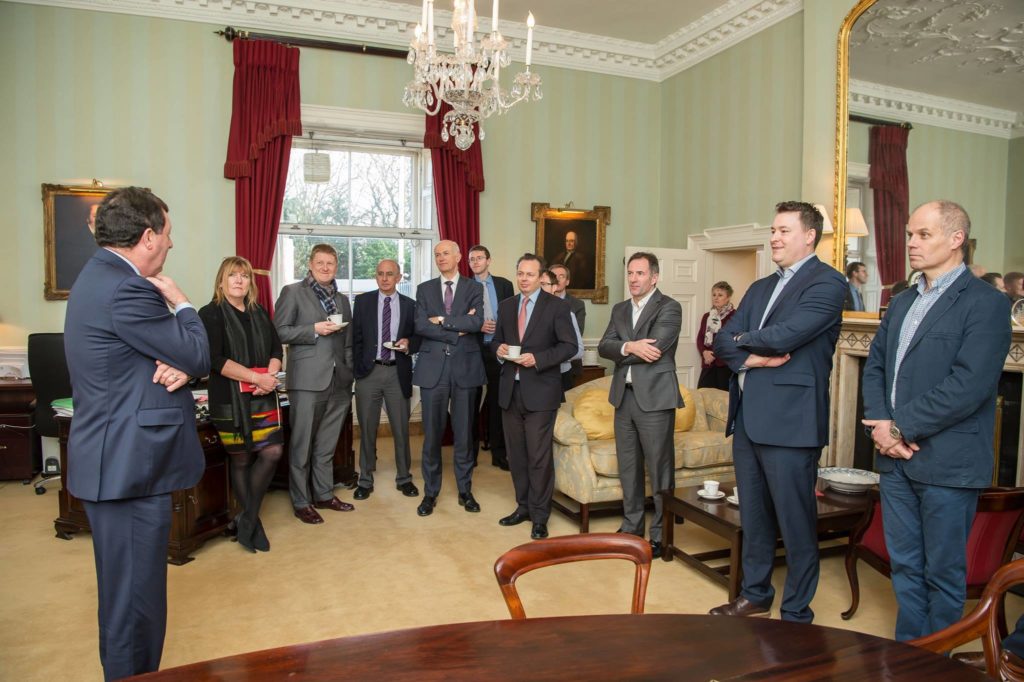 RCSI President addressing Project Team in the historic President's Office on St Stephen's Green following the Contract signing.
(Picture: Lafayette Photography)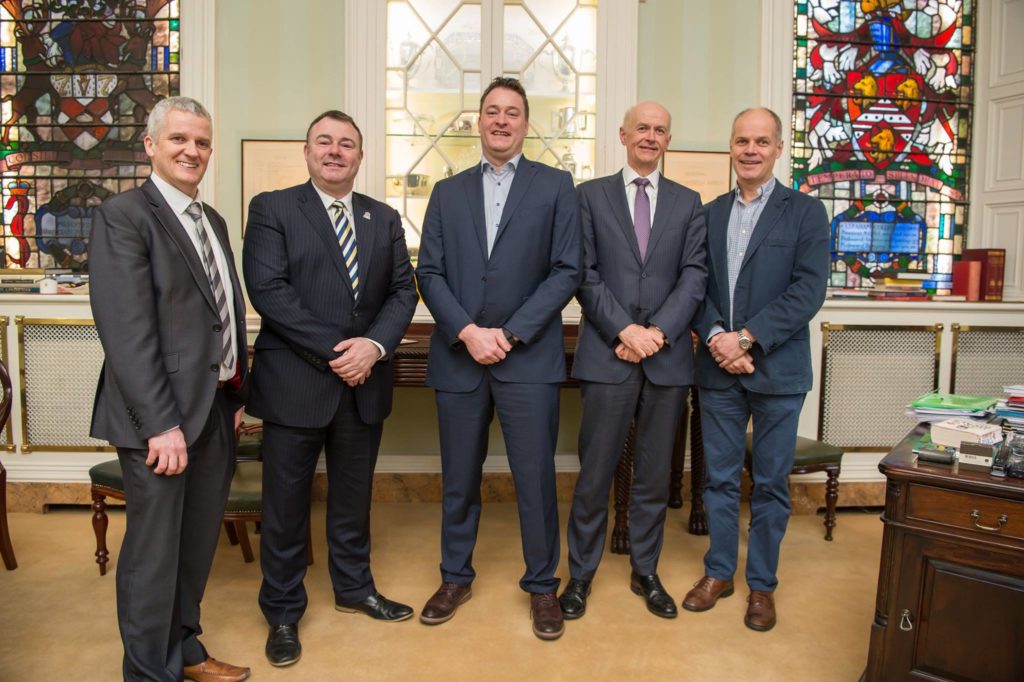 Brian Gorman, Contracts Director of Stewart,
Ken Gormley, RCSI Head of Estates, Paul Stewart, Managing Director of Stewart, Cathal Kelly, CEO of RCSI and Patrick Byrne, Bid Manager, Stewart.
(Picture: Lafayette Photography)
January 12