2016 Irish BIM Innovation Awards
We have been shortlisted in CitA's "2016 Irish BIM Innovation Awards" for the very first time. Delighted with this achievement!
Our entry was judged on our Innovative Use of BIM and how it has enabled better project outcomes, our Collaboration and Communication support strategies put in place on projects and how it has benefited the experience of project stakeholders, our ability to Alleviate the Problem of the Adoption of Different File Formats and dissemination of digital information between project stakeholders, our use of International Standards, our Educations and Training undertaken to continuously up skill and finally, our Risk Management and how BIM is utilised to support the project delivery process as a systematic risk management tool.
We look forward to the results which will be announced at an event at the Gibson Hotel on the 10th November and wish everyone the best of luck.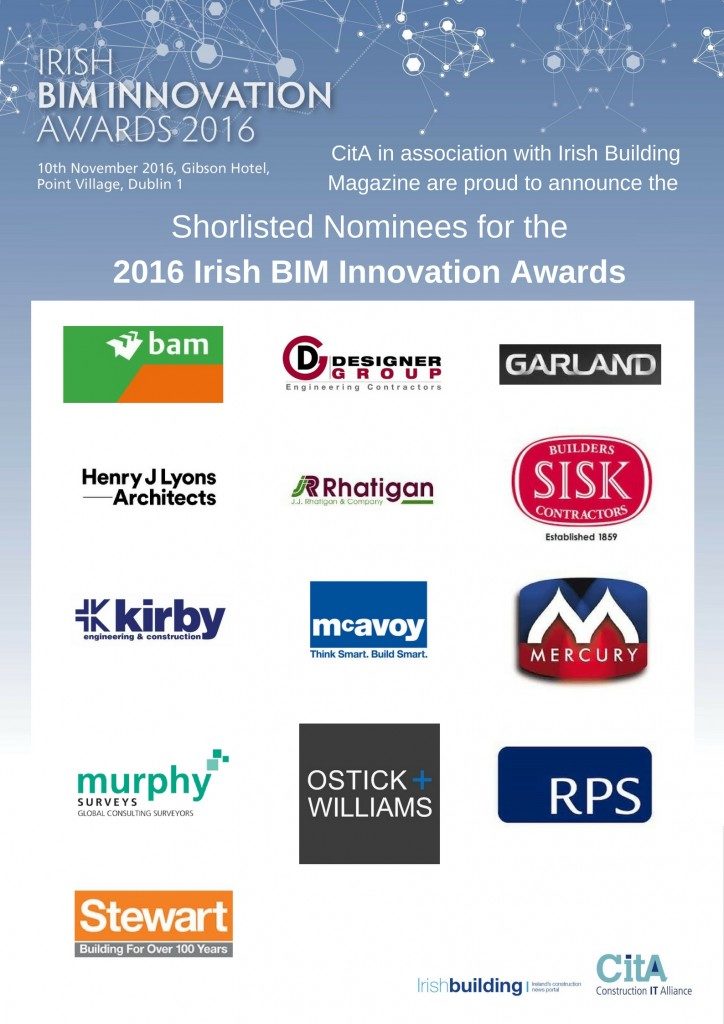 October 26, 2016